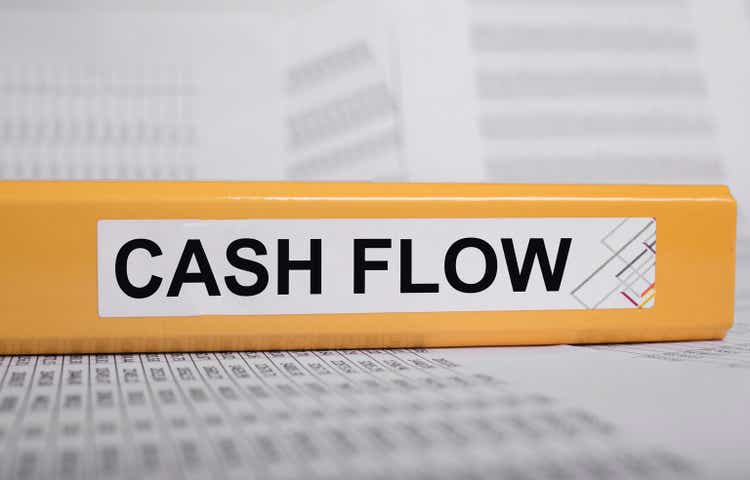 Xerox stock remains a great earnings play (NASDAQ:XRX)
Introduction
Our last comment on Xerox (XRX) dates back to July last year when we assessed the company's dividend in detail. In this commentary, we identified the company's growth issues and how the lack of sustained earnings growth would affect the company's payout going forward. As management recently announced the company's fourth quarter and full year numbers, we have seen growth issues once again come to the fore. Topline sales missed consensus by more than $36 million in the fourth quarter due to significant headwinds in the supply chain. However, a large part of these lost sales in the fourth quarter have fortunately been added to the order book which is now at the very high level of approximately $350 million.
The question now, from a profitability point of view, is whether this back can be reduced quickly to get finances running again. Management highlighted on the recent earnings call how the composition of high margins on the order book could quickly affect profitability if, indeed, business conditions open up significantly and workers return to the office in droves in during the 2022 financial year.
Although Xerox has a bad reputation for how badly its sales have deteriorated over the years, the fact is that the company remains a strong dividend player and continues to generate high levels of free cash flow. If we look at a decade chart, for example, we can see that stocks (excluding 2019 company highs and 2020 Covid lows) traded within a trading range of around $10. These conditions are excellent for the income-oriented investor, as compounding can occur much faster when dividend yields remain relatively high. Plus, when you also add covered calls to the mix, the potential to significantly reduce your cost base really takes hold.
Suffice it to say that the most important aspect for the income-oriented investor is that downside risk is limited. Therefore, let's take a look at Xerox's financial statements to see how the dividend is currently shaping up. The strength of the payout is normally a strong sign that the downside risk is indeed limited.
Dividend yield
The company's dividend yield currently stands at 5.31% (FWD), which is well above Xerox's five-year average of 3.84%. Many income-oriented investors use yield as a barometer of whether the stock is cheap or not, so it's a good start here. As mentioned earlier, when one can potentially reinvest 5% or more of the capital invested every 12 months, accumulation within the position can occur at much faster rates than normal.
Dividend growth
Management has kept the quarterly payment at $0.25 for the past 21 quarters. This trend will obviously be a problem for investors focused on dividend growth, especially given the inflation trend in Western economies. Additionally, given that the company expects to generate approximately $400 million in free cash flow in fiscal 2022 (which is behind the $561 in free cash flow generated in 2021), there are strong chance that the annual payout will remain at $1 per share. Although growth is non-existent, investors should always remember that they are earning more than 5% on their money. Suffice it to say, this is where to assess the above-average performance alongside the lack of growth in what has now become an aggressive inflationary environment.
Free movement of capital
The company reported $182 million in free cash flow in the fourth quarter, which means the FCF number for the full year is $561 million. Given that $206 million has been paid out in dividends over the past four quarters, this means the payout ratio is currently 37%. While this number is attractive, the company intends to significantly increase the $85 million that has been used for capital initiatives in 2021. This is critical as overtime assets will increase, which will increase sales and profits. All of these trends are bullish for dividend sustainability.
Rate of endettement
Shareholders' equity fell to $4.65 billion in the fourth quarter as core cash fell to about $600 million due to $400 million in share buybacks in the quarter. When we combine the company's short-term and long-term debt, we get a figure of about $4.2 billion, which means the debt-to-equity ratio is currently 0, 9. Given that the ratio is in line with previous years and bond maturities are spread over several years, as we see below, we don't see how the balance sheet can hurt dividend payouts as well as bond redemptions. actions in the future in 2022.
Summary
In summary, given management's revenue growth outlook for 2022 (which takes into account extended supply chain disruptions for the first part of 2022), we believe that the strong backlog and incremental savings from Clean Project will ensure that the actions down here soon enough. Suffice it to say, we continue to believe Xerox will remain a strong revenue play in 2022. We look forward to continued coverage.