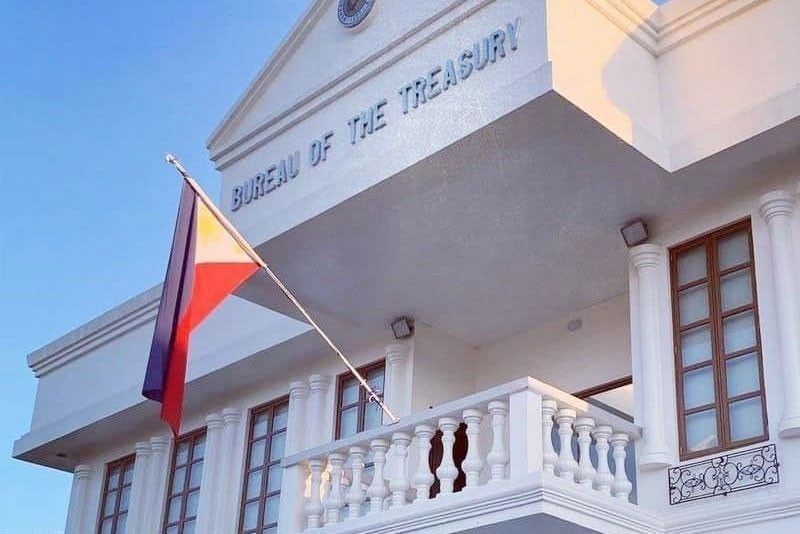 The government more than doubled its borrowing in September
MANILA, Philippines — The government increased borrowing for the second consecutive month, doubling to 488.64 billion pesos in September amid higher rates at home and abroad.
The latest data from the Treasury Office showed total borrowing for September soared 127 percent to 488.64 billion pesos from 215.106 billion pesos in bonds in the same month last year.
It is the second month in a row that the government has increased borrowing after seven consecutive months of declines as the economy continues to reopen.
The increase in borrowing during the month can be attributed to rising interest rates globally, which is also reflected in higher yields in the domestic debt market.
Borrowing from local lenders nearly doubled to 480.48 billion pesos from 166.95 billion pesos in September 2021.
External funding, however, fell by 83% to P8.17 billion from P48.16 billion.
The government has taken steps to reduce the country's foreign exchange risk resulting from continued global uncertainties by focusing on domestic sources in its financing program.
For the nine-month period, borrowing fell 28% to 1,867 billion pesos from 2,602 billion pesos in 2021.
Domestic borrowing fell 27% to 1.520 billion pesos, while offshore financing also fell 32% to 345.96 billion pesos.
Disaggregated, retail treasury bills (RTBs) accounted for 420.45 billion pesos of domestic borrowing in September.
This was RTB's first bid under the Marcos administration to bail out state coffers for various stimulus projects.
The RTB-28 was a 5.5-year bond designed for retail investors as a lower-risk, higher-return savings instrument.
An additional 80 billion pesos were guaranteed by fixed-rate treasury bills. Meanwhile, the government recorded a net redemption of P19.97 billion for treasury bills in September.
On the other hand, project loans made up all foreign borrowing during the month at 8.165 billion pesos.
There were no multi-tranche global bonds, samurai bonds and program loans from multilateral institutions during the month.
By the end of September, the government had used about 84% of its borrowing plan it had drawn up for this year.
This year, the government plans to borrow 2,210 billion pesos, of which 1,650 billion pesos would come from domestic sources while the remaining 561.5 billion pesos would come from external sources.
This is 13% less than total borrowing of 2,550 billion pesos for the whole of 2021.