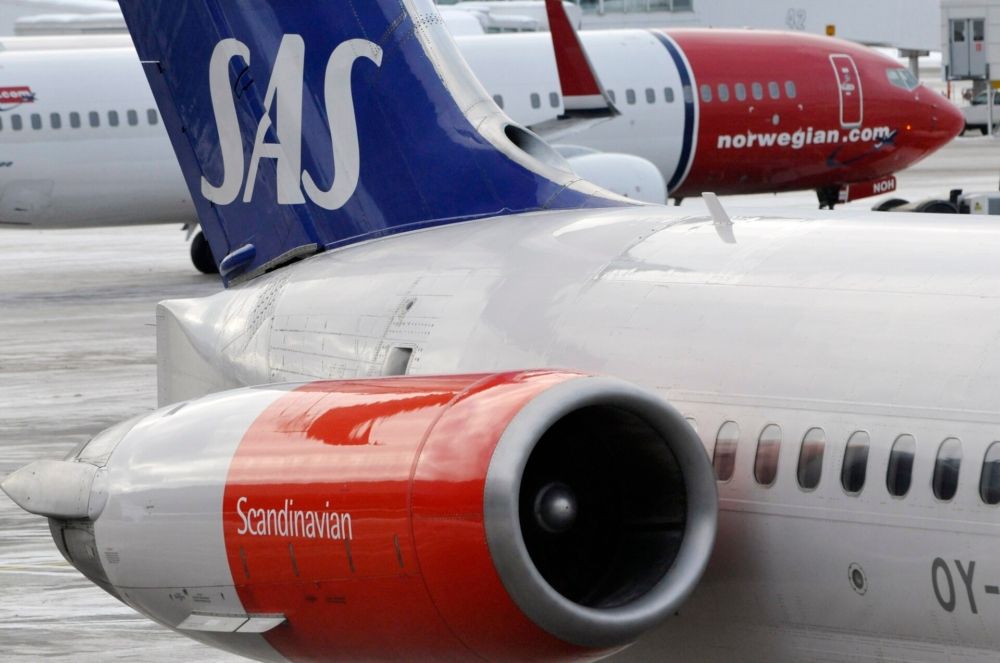 Norway to convert debt into SAS shares
The Norwegian government will consider allowing SAS to convert its debt into equity after granting the airline 1.5 billion Norwegian kroner ($153 million) in loans during the COVID-19 pandemic. We explore what it all means below.
Norway will allow debt-to-equity conversions
The Norwegian government will no longer inject capital into SAS but will support a plan that would see the debts owed by the carrier converted into equity.
Norwegian Industry Minister Jan Christian Vestre said this could happen "under certain conditions". The exact nature of these conditions is kept secret as it is considered market sensitive information.
The airline has received more than $150 million in loans from Norway. Photo: Getty Images
Vestre declined to confirm whether a resolution of the ongoing dispute between SAS and the unions would be part of those terms.
As reported in FlightGlobal, Vestre said,
"Given the company's situation, we can – under certain conditions – agree to convert the outstanding amount into shares if we deem it necessary. This assumes that the restructuring plan is sufficient and that all players contribute to finding solutions."
Earlier this month, the Swedish government announced its support for a similar debt-to-equity swap, adding that SAS would no longer receive money from Sweden.
Norway has provided around 1.5 billion Norwegian kroner ($153 million) in loans to SAS to help the carrier stay afloat during the pandemic downturn.
No plan to be a long-term shareholder
Industry Minister Vestre clarified that the Norwegian government does not plan to remain a long-term shareholder of SAS if it converts its debt into shares.
This is in line with Sweden's position, which has encouraged the airline to raise capital through other means.
Vestre added,
"It is important to carry out a restructuring that offers long-term competitiveness and profitability and the preconditions to be able to continue [SAS's] central position in the Norwegian and Nordic aviation markets."
However, Denmark has hinted it will increase its stake in the airline, which serves as the flag carrier of Norway, Denmark and Sweden.
While Denmark and Sweden both hold a 21.80% stake in the airline, Norway sold its SAS stakes in 2018.
Restructuring continues
As Simple Flying reported earlier this year, SAS is planning a deep transformation that will lead to "a complete transformation of its business".
SAS will phase out its remaining Boeing 737 fleet. Photo: Getty Images
The airline's SAS FORWARD restructuring plan will involve significant cost-cutting measures, attracting new investors and a rapid transition to an all-Airbus fleet.
SAS said,
"Today's announcement by the Norwegian government, regarding its intention to support our SAS FORWARD transformation plan by converting its debt into SAS shares, is appreciated and is an important step towards the success of SAS FORWARD."
How do you see the rest of 2022 unfolding for SAS? Let us know your thoughts in the comments.
Source: FlightGlobal