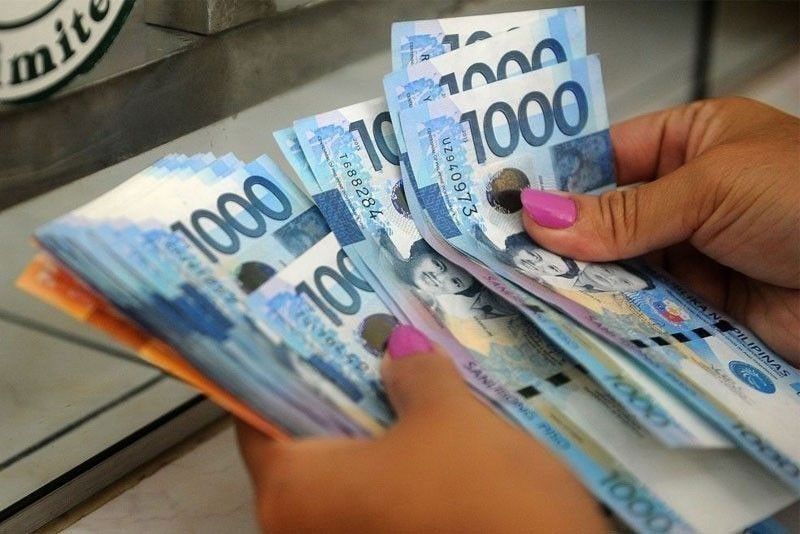 Government to borrow 200 billion pesos from local creditors
MANILA, Philippines — The government aims to raise 200 billion pesos from the domestic debt market next month, even as rates continue to rise.
In a memorandum to all eligible brokers in government securities issued yesterday, the Bureau of the Treasury (BTr) said it would auction 15 billion pesos each in treasury bills for the four Mondays in September for a total of 60 billion pesos.
Short-term treasury bills will be offered at 5 billion pesos each with benchmark terms of 91, 182 and 364 days.
For long-term debt securities, the Treasury plans to raise 35 billion pesos each in Treasury bills for the four Tuesdays in September for a total of 140 billion pesos.
The proposed T-bonds will have respective maturities of 3.5, 10, 7 and 16 years.
September's borrowing program is lower than August's 215 billion peso plan.
However, of the 215 billion peso target, the Treasury only managed to raise 75% or 162.02 billion pesos as investors demanded higher returns.
Meanwhile, the Treasury rejected all offers for the latest Treasuries on offer for the month amid higher yields across the board.
The government has not allocated any of the proposed treasury bills for maturities of three, six and 12 months.
Yields on 91-day Treasury bills climbed 54 basis points to 2.685%, a significant jump from last week's rate of 2.07%.
364-day Treasury bills, which averaged 3.561%, also rose 30.9 basis points. Yields for the one-year term also increased week on week.
Rates on short-term 182-day debt securities jumped 59 basis points to 4.399.
Overall, demand for short-term securities fell 44% week over week.
Total bids reached 17.289 billion pesos, oversubscribing the auction by 1.15 times, well below last week's 30.756 billion pesos.
By duration, bids for three-month, six-month and full-year securities all fell, totaling 6.103 billion pesos, 8.252 billion pesos and 2.934 billion pesos respectively.