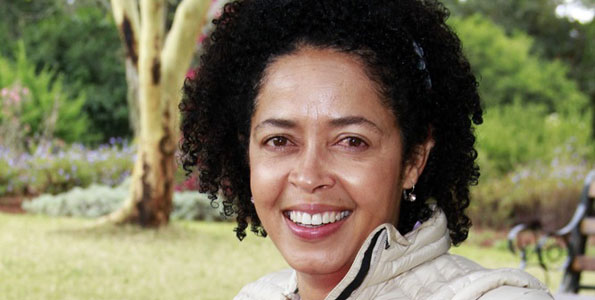 Conservationist loses bid to stop NBK auctioning off his home for 220m shillings debt
Economy

Conservationist loses bid to stop NBK auctioning off his home for 220m shillings debt
Friday, August 26, 2022

Environmentalist Paula Kahumbu and her brother Dominic have once again lost a bid to stop the National Bank of Kenya from auctioning off their family's marital home to Karen for a 220 million shilling debt borrowed by their late father he decades ago.
Ms Kahumbu wanted the High Court to stop the lender from auctioning two properties to Karen until it was determined how much the family still owed the bank.
It was their argument that the bank already recovered and exceeded the principal amount borrowed in the 1980s, after selling part of the family property.
Judge David Majanja dismissed the case saying the issue had already been decided by previous rulings and the only option available to the family was to file a new lawsuit against the bank.
"I therefore consider that with respect to the issues raised, this case is closed and the court is functus officio, there is nothing more to decide," the judge said.
Ms Kahumbu's family have been fighting the bank since the early 1980s when they successfully prevented NBK from auctioning off their house at Mwitu Estate in Nairobi's Karen suburb.
The court heard that the lender had given a loan to Schemes Limited and its director John Francis Kahumbu. The since deceased borrower charged his two properties to Karen for the loan, which was issued in the form of a mortgage.
The patriarch sued the bank in 1981 to save the family home and when he died, his wife Roseline Mary Kahumbu took up the fight.
She argued that her husband had not asked for her consent before offering the Karen house for the loan, but that it was marital property. Under Kenyan law, for marital property to be used as loan collateral, both spouses must give their consent.
Judge Fred Ochieng agreed with Roseline in 2017, saying the mortgages were valid, but the bank's rights could not be placed above its interest. The judge agreed that Roseline had not consented to the property being used as collateral for the loan.
She died in 2019 and upon her passing, NBK renewed its attempt to auction the Karen land to recover the loan which then stood at 220 million shillings.
Last year, Judge Majanja rejected another request filed by Ms Kahumbu, saying there was no decree and therefore no injunction could be issued against the bank. She immediately returned to court in February last year to seek similar orders.
[email protected]