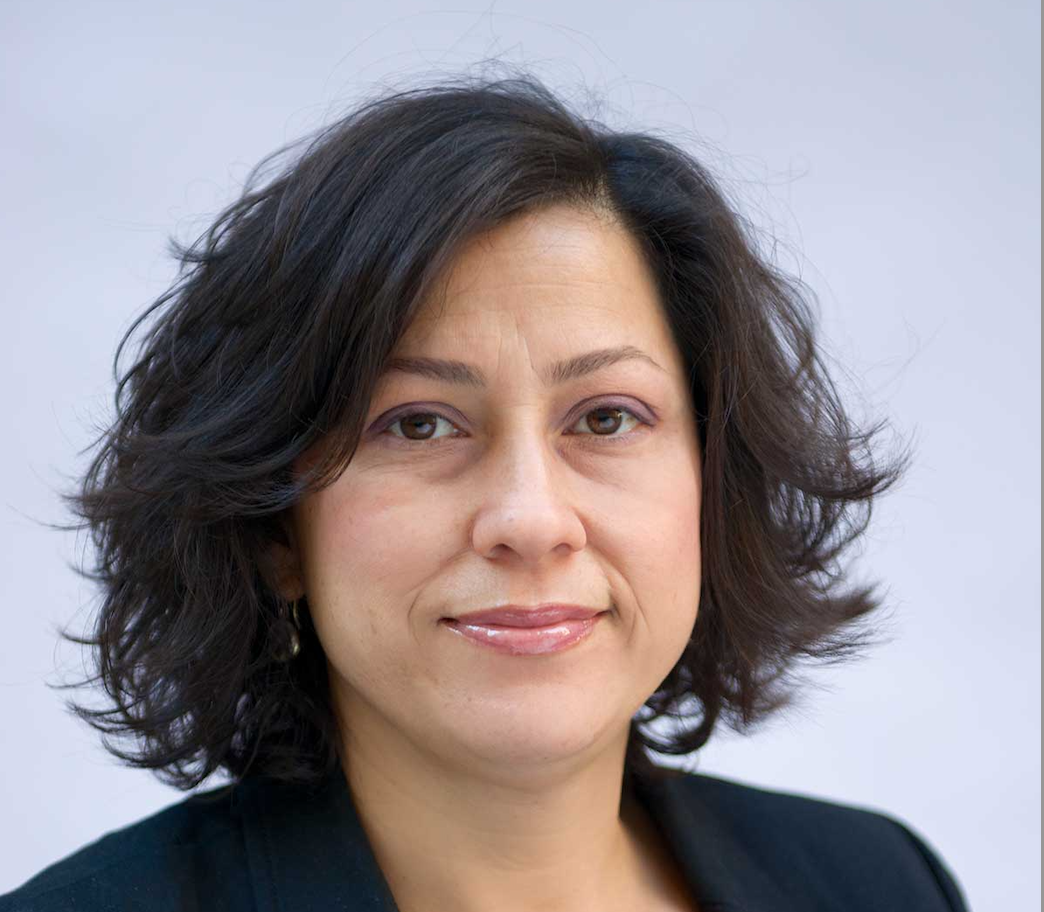 Alexandra Oliver-Dávila on Latino visibility in Boston, opening of the recently renovated Sociedad Latina hub
There is a three-story brick building at 1530 Tremont St. that the Latin community of South Boston has called home for the past 50 years. Sociedad Latina, a non-profit organization, originally founded as a drop-in center for Boston's Latino community has become an exceptional hub for youth development and civic engagement.
On Thursday, October 14, Sociedad Latina celebrated the end of National Hispanic Heritage Month in the backyard of the Tobin Community Center in Mission Hill, a short walk from the newly renovated Sociedad Latina building. A successful fundraising campaign has enabled the organization to finally buy its long-term location and fund a complete renovation that will expand the reach of Sociedad Latina's positive youth development programs.
"Our young people deserve to have a state-of-the-art space and a beautiful place," said Alexandra Oliver-Dávila, Executive Director of Sociedad Latina. "We are really excited to be able to continue the work we do with young people and to focus on optimizing our programs. "
Oliver-Dávila, with more than 20 years of active involvement in the Latin community life of Boston, led the exceptional growth of the Sociedad Latina and expanded its network of partnerships which today promotes the professional and educational development of young Latinos. from Boston. His engagement has garnered several nominations on the Powermeter 100 of El Planeta's Most Powerful People for Latinos in Massachusetts. She discussed the success of Sociedad Latina and the struggles of Boston's Latin community with Alessandro Clemente of Northeastern.
The Scope spoke with Oliver-Dávila to learn more about Sociedad Latina's mission and the issues facing the Latin community in Boston. The following conversation has been edited for length and clarity.
Can you present to our readers the Sociedad Latina, its mission and its evolution in recent years?
It was founded in 1968 in South Boston, and it was originally primarily a Puerto Rican welcome center hosting softball leagues and social events. Ten years later, the organization moved to Mission Hill, which has been its residence ever since, and has moved into several buildings until the latter. We've been there for about 30 years and we bought it three or four years ago; we just finished renovating it. We have moved from a welcoming and social club-type organization to working specifically with young people, focusing on what was called at the time peer leadership, the idea that young people train others. youth. Work preparation, education, civic engagement, and arts and culture are the four areas of our organization.
Last month, the Sociedad Latina hosted an event on Tremont Street to celebrate Hispanic Heritage Month and the newly renovated location. What was this celebration about and what does rue Tremont represent for the Sociedad Latina?
Every year, because we focus on arts and culture, we have a whole month of events during Latin Heritage Month, and we do all kinds of things. Usually we have live bands. We are very attached to music. We have a music club where young people learn to play an instrument, write music and write lyrics. They learn composition, they learn sound engineering, they learn vocal performance. Usually we do a lot of artistic activities. We bought the building a few years ago, and it was a big deal because Mission Hill has changed so much; it has become gentrified and it has been run by students, especially for some of the colleges that are over-enrolling and do not have enough housing for their students. So that pushed up the price of rental housing, which was taken over by students and displaced families. We feel lucky because we've been there for over 30 years, and it's our home.
What are the biggest challenges for the Latin community in Boston?
So much. I think the biggest challenge is the under-representation of Latinos in decision-making spaces across all sectors. We commissioned two reports focused on the city of Boston, the city government in particular, and the under-representation in leadership positions in City Hall and on all boards, commissions and task forces. If you look at health care, if you look at higher education, if you look at philanthropy, Latinos are not in the decision making arenas.
The other thing is income inequality. Wall Street 24/7. [website] ranked all states for income inequality, and Massachusetts was No.1 for Latino income inequality. So I'm scared for Boston. It means losing a very important population in terms of diversity, language [and] culture. Our public school system is failing our Latino students because they are misguided about higher education. They are in debt and take out loans that can just drown them. The students then leave and have a debt and continue their education elsewhere without repaying the loan. The community college can absolutely play a role. It's not that they're a bad thing, but it's a challenge that our students take between six and eight years to graduate, and many of them don't even get a bachelor's degree.
You mentioned a gap between the Latin American community and the rest of the people of Boston. Do you attribute it to low household incomes or do you think there is systemic discrimination against the Latin American community?
I think it's those two things. I think there is racism in everything we do and in every policy. I don't think there are enough people who have historical awareness and understanding, and it comes back to my point of under-representation. If you don't have community members sitting at the table while policy decisions are being made, then you have unintended consequences for that population. I think so, that part is generational poverty, but I mean, who benefits Latinos and people of color from not being in a position of power? It only supports the white supremacist structure we live in.
Is Boston a Racist City?
Yes it is.
Have you been the victim of discrimination in your life, both as an ordinary person and as a public figure?
Yes, I did, and I still face it today. Growing up, it happened when I moved to Boston. It was my first experience with racism, and it was just very ugly and disturbing. Being harassed and harassed was no fun. I faced him all the time in different ways. I went to meetings with foundations where board members asked me if I was racist because I work in a Latino organization and stupid things like, "Do you know how to cook rice and beans? ? Well, I don't know how to cook rice and beans. I am from Argentina and we do not eat rice or beans.
It's things like that all the time. It's in my work, in certain circles where I can get an idea and put it forward and the room is silent. I am bringing up something about racism, and it is silent. People don't want to deal with this. In most of the circles I am in, I am usually one of the only, if not the only Latin American woman. They just ignore what I have to say, ride over it. Sometimes Latino women aren't even included in the conversation. Maybe it was a month ago that I was in a store with my daughter and people thought we were trying to steal something; it was ridiculous. I'm a grown woman. It's a constant. It's very exhausting, and I know I'm not the only person who feels this way. People of color are exhausted and Boston is a really tough place that won't admit it's racist.
Does Sociedad Latina have an important project or event to come in the coming months?
We focus on hydroponics and just do more work with families and teach them how to grow their own vegetables at home with hydroponic systems. We continue our work on sexual health and education of young people on sexually transmitted diseases, healthy relationships and education of parents on the HPV vaccine. We're working on something called myCAB, which is my career advancement plan. [The plan is for middle and high schoolers and] to get young people to think about where they want to go in the future and what to do. We are asking for more guidance counselors in schools, more mental health counselors and fewer police officers. We are working to ensure that restorative justice is embraced by the Boston Public School. And then we'll have a ribbon cut again in the spring or fall to celebrate our edifice.